# File import to Google Cloud Storage
# File import to Google Cloud Storage
Go to the website https://console.cloud.google.com (opens new window).
We select the project on which we want to upload the file (1), then enter "storage" in the search engine and select Google Storage (2).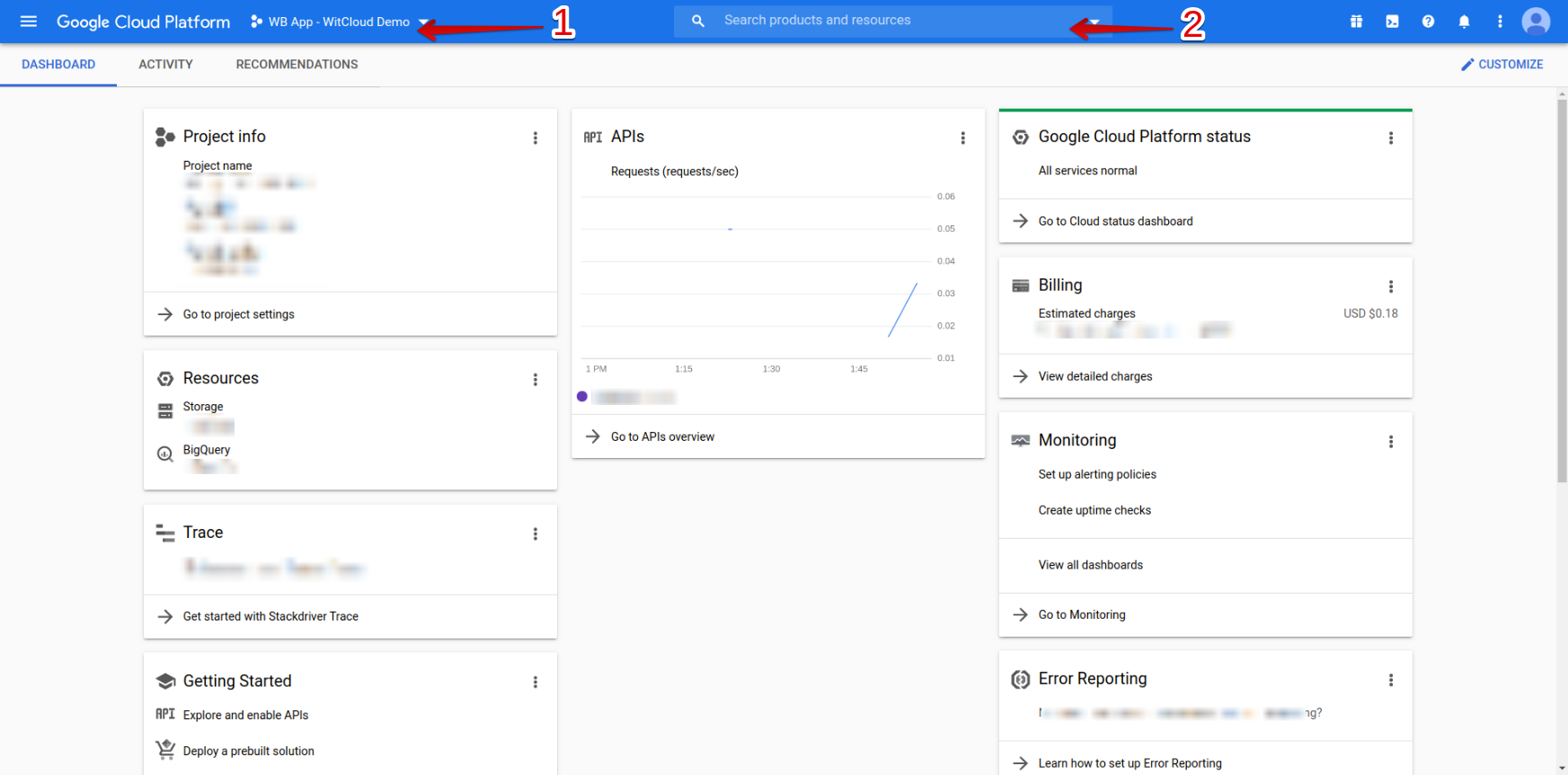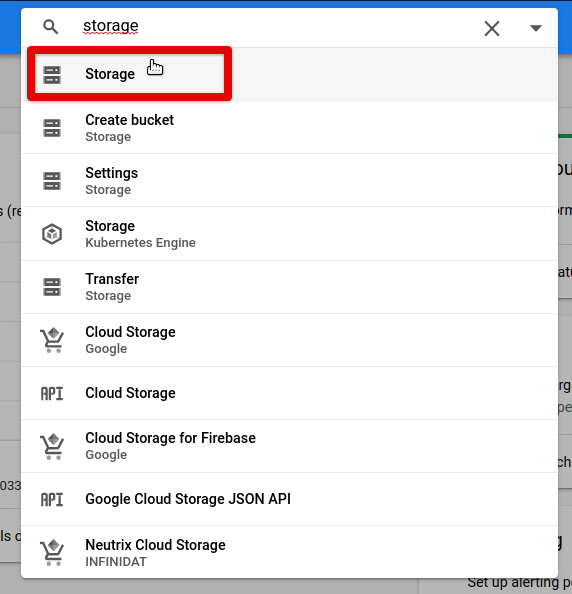 Then create a new bucket by clicking the "Create Bucket" button. First, we set the name (1) and the location of the dataset.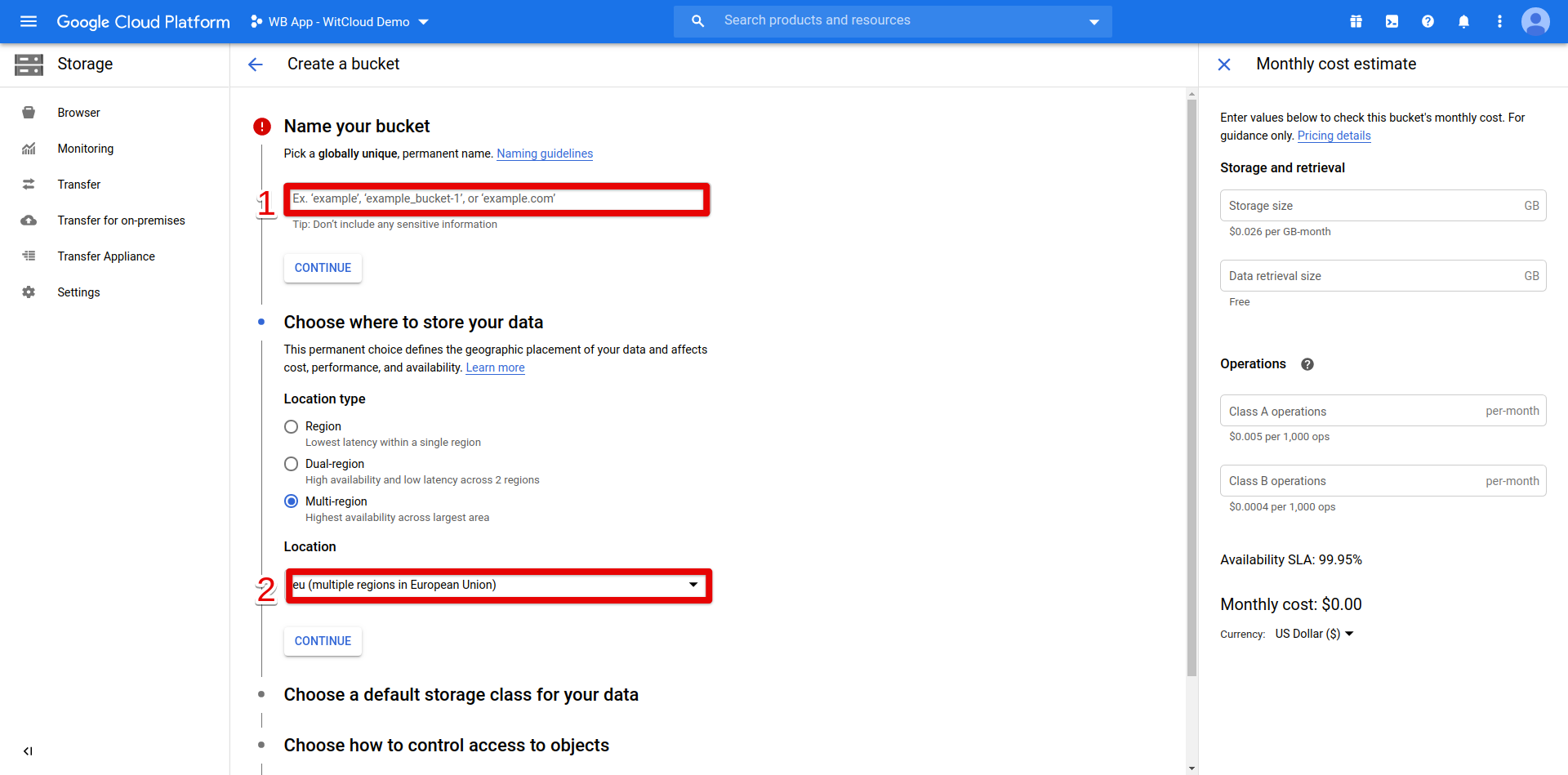 File location
It is recommended that the location be consistent with the location of the table in WitCloud - usually it is EU.
The other settings can be left at their default values.
After opening the configured container, you can create another folder, or directly upload the file (1) by selecting it from the local computer disk.

After uploading the file, you need to share it.
To do this, click on the three dots (1) and select the option **edit permissions (2). **

Select the field "+ Add item" **(1) **, select **User **from the menu **ENTITY **, and in the field **NAME enter "allUsers" **and then click the button "save ".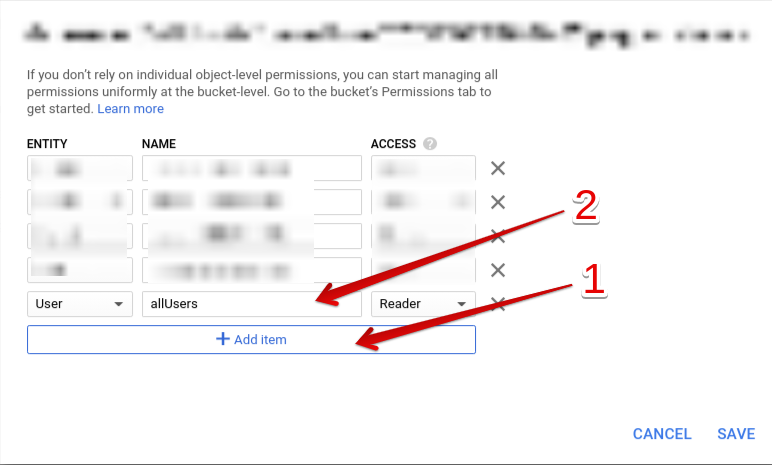 In order to share the URL of the saved file, you need to left-click on the link (1), and then select the option "copy link address".

Paste the copied address as a URL and it's ready!