# Workflow reports

Workflow manages all configured processes in WitCloud. For this reason, it is important to control the status of individual Workflows, as they are responsible for the delivery and ongoing processing of data.
Each automated Workflow consists of three items:
Data updated at a specific time.
Data updated every hour
Historical data for a preset time period.

Each of the above items has features such as:
◾Detail views.
◾Stop/Resume Data Downloading.
◾Refreshments
◾Item deletions
Here we see a list of configured workflows.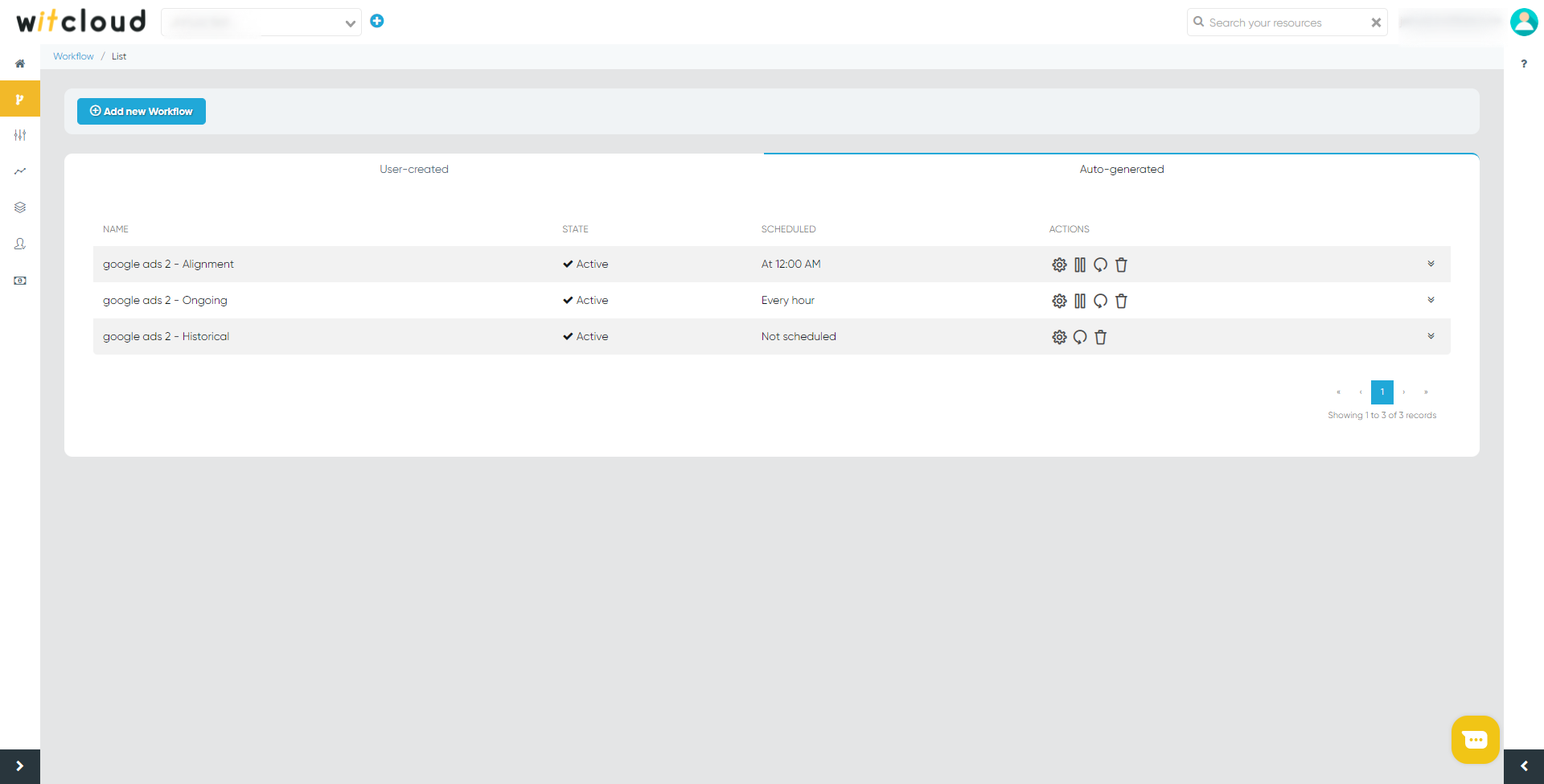 When you click on the arrows to the right of the selected item, the details of that process unfold. You will find information such as:
◾ Start time of data download
◾ End time of data download
◾ Duration of tasks performed
◾Status
◾More Details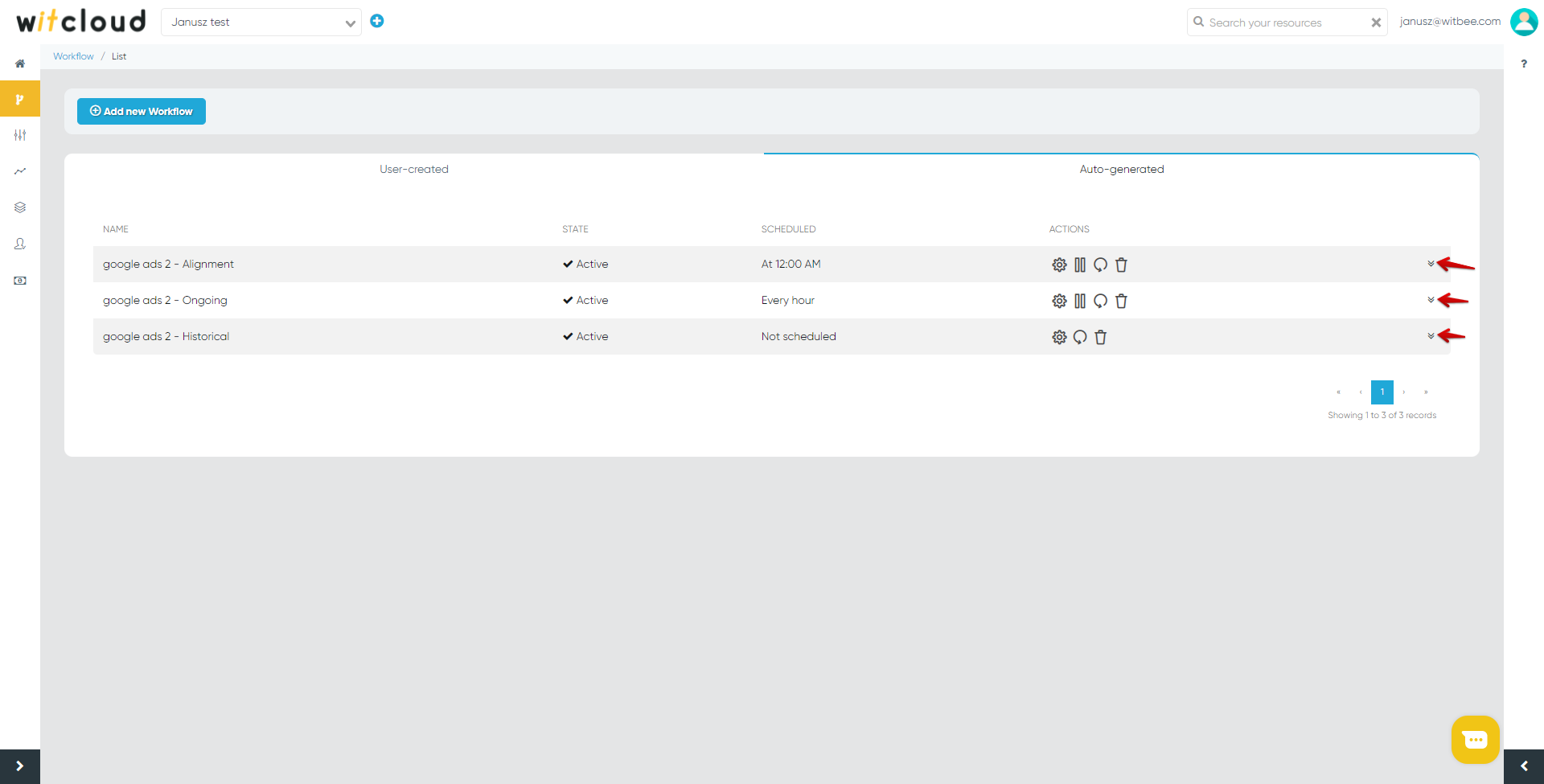 If there is a green icon in the success field, the download was successful, if red, an error occurred.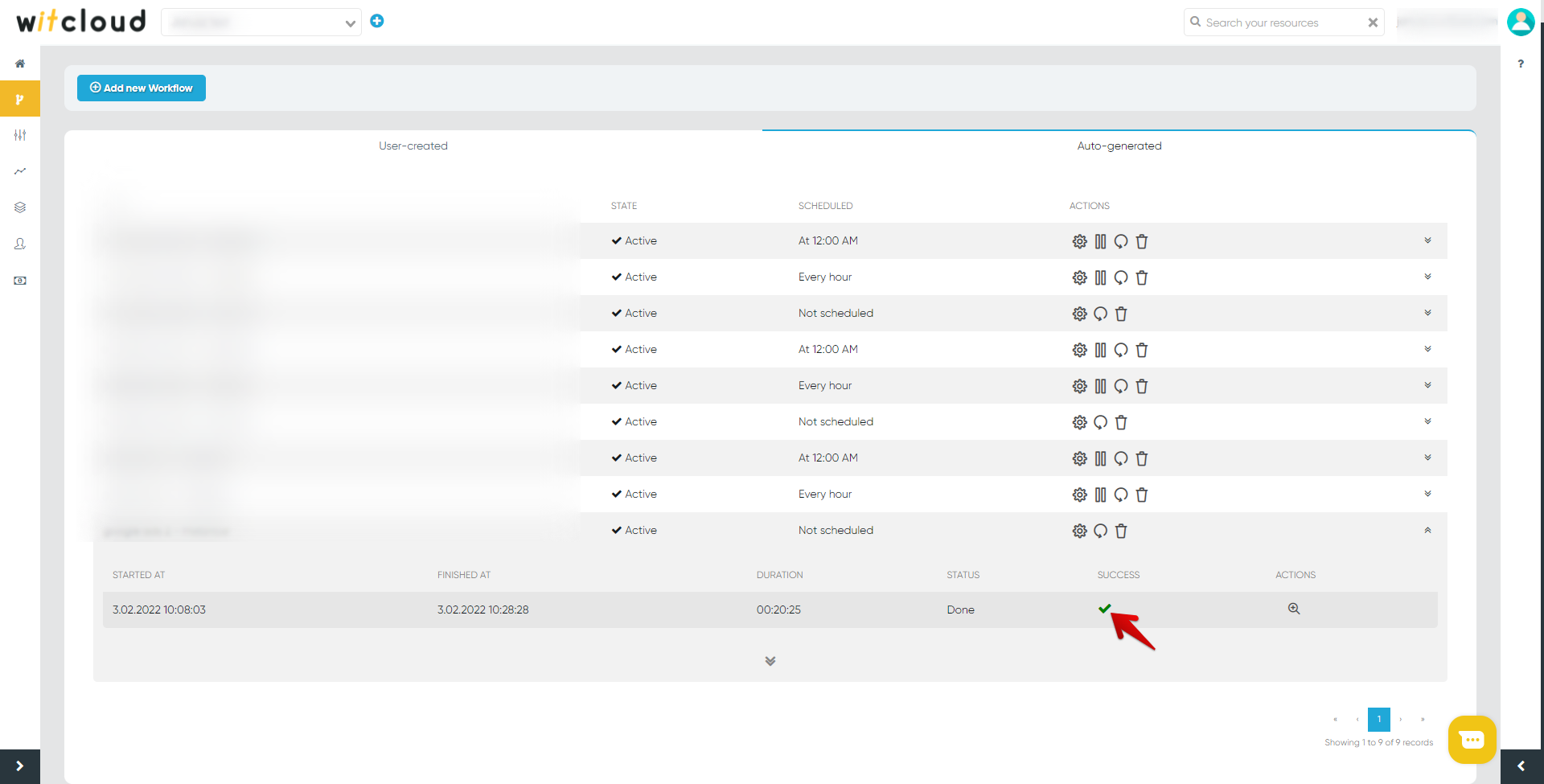 By clicking on the Show Details button, we are able to view the effectiveness of the task by day.



Remember to monitor your data!